---
---
SIG SAUER KILO3K - IN STOCK NOW!!!
We also have the TRIPOD SLEEVES in stock!!!
SIG SAUER Kilo Series Tripod adapter sleeve - made out of CNC machined aluminum -mounts your KILO series rangefinder to a tripod for ultimate stability.
These fit all the 2000 Series Kilo units, as well as Kilo3K, Kilo4K, Kilo5K and Kilo8K units.
DETAILS
The KILO3K offers astounding performance, simplicity, and value, combining the industry's fastest LightwaveTM DSP, Digital Signal Processing engine with streamlined setup and operation. KILO3K rangefinder modes of operation include Line-Of-Sight (LOS), Angle Modified Range (AMR), Archery Mode (ARCH), Applied Ballistics Ultralight (BDX-U), and Applied Ballistics External (BDX-X). In BDX-U mode, the KILO3K utilizes the shooters ballistic profile and measures environmental parameters in real-time to instantly calculate precise windage and elevation solutions in either MOA or MILS. This information is displayed in the rangefinder and is also communicated via Bluetooth™ to any paired BDX sight to provide the exact illuminated holdover aiming point.
FEATURES:
- Onboard temperature, pressure, and humidity sensors for accurate real-time ballistic calculations.
- 5 target modes; First, Best, Last, Fog, and Extended Range.
- 5 range modes; BDX-U, BDX-X, AMR, LOS, Archery.
- Minumum Range Distance: 6 Yards
- BDX™ 2.0 enabled, providing your BDX riflescope with an automatically illuminated holdover dot through Bluetooth pairing.
- Embedded Applied Ballistics Ultralight (BDX-U) with bullet database and support for G1/ G7 drag curves.
- Revolutionary Lightwave™ DSP Technology for the fastest and longest distance rangefinder engine.
- 6x22 mm monocular with SpectraCoat™ anti-reflection coatings for superior light transmission and optical clarity.
- HyperScan provides 4 range updates per second in scan mode while RangeLock reports the last range result when ranging distant targets.
- Red OLED display for daytime and low light use.
- LumaticTM Display automatically calibrates display brightness to changing ambient light conditions.
- Compact, lightweight polymer housing with eyecup and diopter adjustment.
- Units in yards or meters to tenth Y/M resolution.
- Free downloadable SIG BDX App for your smartphone.  iOS and Android are supported.
- Drop remote waypoints with the BaseMap app.
- Covered by the SIG SAUER INFINITE Guarantee and Electronics Limited Warranty.
*BDX units with Applied Ballistics Ultralite provide a firing solution out to a maximum of 800 meters. Applied Ballistics External (BDX-X) allows the KILO to be paired with an external Kestrel Elite or Garmin Foretrex for more precise ballistic solutions beyond 800 m AB Elite includes support for Coriolis, spin drift and other factors while providing custom drag curves for the most accurate ballistic solutions in the industry.
NEW!!! Introducing ARCHERY MODE for all SIG SAUER K-Series Rangefinders!!
Available through a free firmware update, Archery Mode unlocks new performance for both bow hunters and competition archers.  Simply input your arrow speed and the rangefinder will automatically provide the correct angle modified range for your specific bow.  Using a proprietary algorithm, the rangefinder will compensate for both extreme ranges and angles based on your specific bow and provides an extremely accurate flat range equivalent distance.  Never again will you have to worry about hitting high on those long downhill shots.  Simply range and let your SIG SAUER K-Series rangefinder do the work for you.
HOW TO GET AND USE 

ARCHERY MODE
Ensure your K-Series rangefinder has the latest firmware by connecting it to your BDX app and navigating to the Rangefinders page.  You will be prompted to update the device firmware if necessary.  Once updated, enter Archery Mode on your device by performing the following steps.
Entering Archery Mode in AB Ultralite Devices
Press and release the RANGE button to wake up the unit

Press and hold the MODE button to enter programming/configuration mode

Press RANGE until "Arch" is displayed

Press MODE to select Archery mode

"SPEED" will be displayed, press MODE to continue

Press RANGE until your arrow speed in FPS is displayed

Press MODE to save Arrow Speed

Continue setup as shown in your product Quick Start Guide
Entering Archery Mode in AB Elite Devices
Press and release the RANGE button to wake up the unit

Press and hold the MODE button to enter programming/configuration mode

Press RANGE to enter Range Mode menu

Press MODE to move the cursor to Archery Mode

Press RANGE to select Archery Mode

Press MODE to move the cursor to Arrow Speed

Press RANGE until your arrow speed in FPS is displayed

Press MODE to move the cursor to Back (Save)

Press RANGE to save and exit to the configuration menu
 DOWNLOAD the Operators Manual HERE
WE HAVE DEVELOPED TRULY GAME CHANGING OPTICS FOR ALL TYPES OF SHOOTERS: MILITARY, LAW ENFORCEMENT, HUNTERS, AND COMPETITIVE SHOOTERS.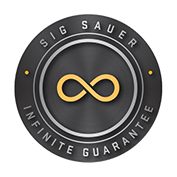 Infinite Guarantee
SIG SAUER Electro-Optics are guaranteed forever. It's an unlimited lifetime guarantee.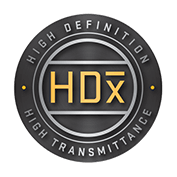 HDX™
Advanced optical systems comprising both High Definition (ED) and High Transmittance (HT) glass for ultra-high resolution, optical performance and light transmission.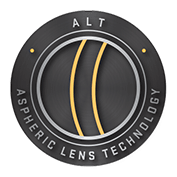 ALT™
Precision molded aspheric lens technology virtually eliminates aberration, reduces weight, and helps to focus the projected image through the lenses for superior low distortion optical performance.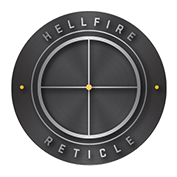 Hellfire™ Reticle
Electronically illuminated reticle system utilizes advanced fiberoptic technology to vary the light intensity of the central aiming point from IR (InfraRed) dim to HellFire bright for daylight illumination, resulting in a bright, defined aiming point for precision shot placement in any condition.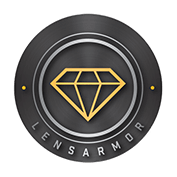 LensArmor™
Abrasion-resistant lens coatings for extreme durability ensure the lenses on your scope will stay sharp, bright, and clear.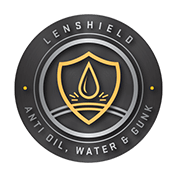 LenShield™
Proprietary Mil-Spec oleophobic coating that sheds water, oil, and gunk to ensure a clean sight image at all times.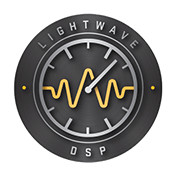 LightWave DSP™
Lightwave DSP (Digital Signal Processing) engine leverages HyperScan– an advanced power management technique that provides the fastest refresh rate in scan mode (4 times per second) even at distances over a mile. Our DSP engine uses the latest generation Field Programmable Gate Array (FPGA) running sophisticated signal processing algorithms to reduce false positives while finding weak or distant targets.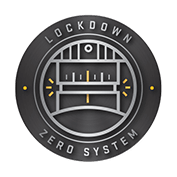 LockDown™ Zero System
The LockDown Zero System is a stop-locking turret that allows a rapid return to Zero. After dialing up elevation for a shot at extended range, the LockDown Zero System eliminates worry over how far to turn the elevation dial to return adjustment to zero. Turret not only stops at zero, it locks at zero.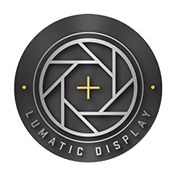 Lumatic™
The most advanced display on the market. Our OLED (Organic Light Emitting Diode) display has the largest dynamic range providing for high brightness in bright sunlight or snow conditions, yet will dim down to near nightvision levels at dusk and dawn. No other display offers this adaptive ability to prevent your pupil from constricting in low-light causing you to no longer be able to see your target.
Megaview™
Revolutionary optical design provides massive Field Of View (FOV), allowing faster target acquisition, and an enhanced awareness of objects in the shooter's periphery.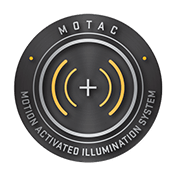 Motac™
Activated through motion sensing technology, MOTAC immediately powers up illumination when it senses motion and powers down when it does not in order to extend battery life.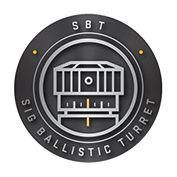 SBT™
Perfectly matched to the ballistics of your shooting system, the SIG Ballistic Turret (SBT) is a custom laser-etched elevation dial for your SIG SAUER® Electro-Optics riflescope. Using inputs including bullet specifications, ballistic coefficient, muzzle velocity, elevation, and other environmental factors, the SBT system allows for the correct bullet drop compensation and pinpoint accuracy at any range. SBT dials are available on most TANGO and WHISKEY model scopes.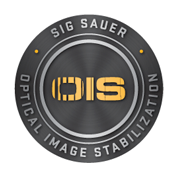 OIS
Proprietary OIS SIG Optic Stabilizer system is gyroscopically stabilized to cancel out unwanted shaking and vibrations that can blur an image, especially at higher spotting scope magnification levels.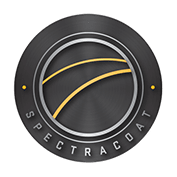 SpectraCoat™
Highly efficient, ultra-wide broadband, anti-reflection lens coatings reduce surface reflections to extremely low levels across the entire visible spectrum providing superior light transmission.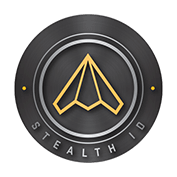 Stealth ID™
Electro-Optics industrial design inspired by our legendary firearms; deflection armor trapezoidal surfacing breaks up the shape and visibility of the optic along with pistol slide serrations and grip checkering to add function to the form of all SIG SAUER electro-optics.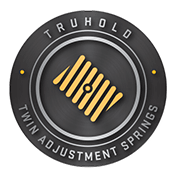 Truhold™
Lockless zeroing system utilizes twin adjustment springs designed and torture tested to endure handgun recoil and return to zero shot after shot.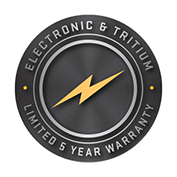 5 Year Warranty
(Electronic Component Limited 5 Year Warranty) Covers any defects in materials and workmanship in the electronic and Tritium components of illuminated riflescopes/sights, pistol sights, electronic sights, flashlights, lasers, binoculars, spotting scopes and rangefinders for five years from date of manufacture.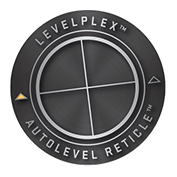 LevelPlex
The LevelPlex digital anti-cant system utilizes an integrated digital level with cant indicators located inside of the riflescope. 6 times more accurate than a typical bubble level, LevelPlex allows the shooter to remove unwanted cant from the system to +/- 0.5° of accuracy.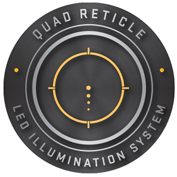 Quad Reticle
Quad Reticle technology allows the user to toggle between four different selectable reticle options. With the Ballistic Circle Dot reticle, users can pick between a 2 MOA dot, a 2 MOA dot with ballistic holds, a 2 MOA/65 MOA Circle Dot or a 2 MOA/65 MOA Circle Dot with ballistic holds. These ballistic holdover points subtend for the 5.56 NATO and 7.62x51mm NATO cartridges. Meanwhile, the Circle Plex quad reticle offers similar aiming options, but the 2 MOA dot is swapped for a 1 MOA central aiming feature in a plex-type reticle for more precise mid- to long-range shooting.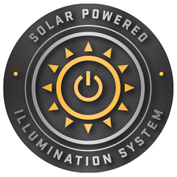 Solar Powered Illumination System
Highly efficient solar panel combined with advanced micro-electronic power management system augment the on-board battery to power-up illuminated reticles with ambient light load. Ruggedized with impact and scratch resistant glass.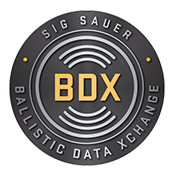 Ballistic Data Exchange 2.0
Ballistic Data Exchange is a rangefinder and riflescope system that uses your ballistics, environmental conditions and Bluetooth to illuminate the exact holdover dot. BDX 2.0 is the Software Update that includes a new easy mode for quick BDX setup out of the box, including: BDX kits come paired and bonded. BDX Quickbond™ system gives users the ability to bond two BDX enabled devices without the smartphone app. BDX equipped KILO™ rangefinders preloaded with ballistic groups for centerfire rifles, muzzleloaders and crossbows. 100% compatible with BDX smartphone app to access the advanced BDX features in configuration options.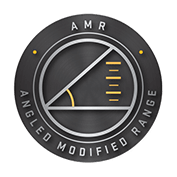 AMR™
Ranging technology uses an on-board inclinometer that reads incline/decline angle and modifies the effective ballistic shooting range to the target. AMR is the equivalent horizontal range and integrates perfectly when used in combination with SIG Ballistic Turret Dials.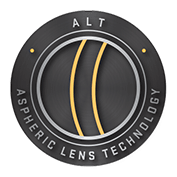 OIS™ Optical Image Stabilization
Proprietary SIG Optical Image Stabilizer System that is Gyroscopically stabilized to cancel out unwanted shaking and vibrations that can blur an image, especially at higher magnification levels.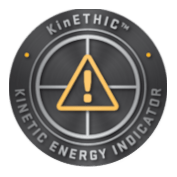 KinETHIC™ Kinetic Energy Indicator
Allows a hunter to set a threshold in either ft-lbs or fps for the ethical harvest of game animals. BDX will compute distance ranged and indicate when you drop below the user-set threshold for energy or speed of bullet on target.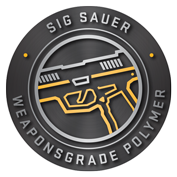 WEAPONSGRADE™ Polymer
Optimized for use with polymer pistols. Lightweight, textured polymer.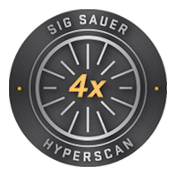 Hyperscan™
Features the fastest, most accurate range acquisition algorithms by analyzing targets 4 times per second and displaying the results on stationary or moving targets within a quarter of a second.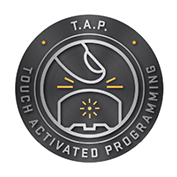 T.A.P
T.A.P. Touch-Activated Programming and Button-Activated Brightness / Reticle Selection Modes
MAGNETAC™
MAGNETAC™ (Magnetic Activation) A sensor in the optic detects a Neodymium magnet inside a compatible holster, to automatically turn the optic off when holstered, conserving battery life. When the weapon is drawn from the holster, the optic instantly turns on to the last setting used.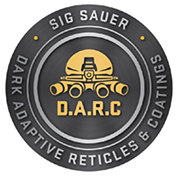 D.A.R.C.
(Dark Adaptive Reticles & Coatings) Specialized lens coatings and reticle brightness settings that are optimized for use with GEN 3+ night vision devices
Bluetooth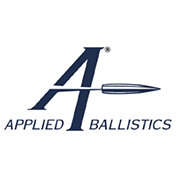 Applied Ballistics Ultralite Onboard


Borrowed this video from Eastmans, highlighting the new Kilo-K series:
---