---
---
We have these units IN STOCK, ready to ship.
Please watch the video below, showing some very interesting info on this unit!!
THE REVIC ACURA BLR10b 
SIMPLIFY YOUR SHOT.
Finally a laser rangefinding binocular that does it all.  A functional, intuitive design paired with unmatched laser rangefinding performance bridges the gap between size and capability. Revic's integrated state of the art ballistic solutions combined with features specifically designed for success in the field put the Acura BLR10b in a class of its own.
3 BIRDS - ONE STONE. 
The Acura BLR10b incorporates our best-in-class rangefinding and ballistic technology into a sturdy, compact, ergonomic 10x42 binocular. This laser rangefinding bino features our innovative Revic Ballistic solver with advanced wind and earth based effects to provide accurate, ultra-fast corrections. 
FAST. INTUITIVE. INTELLIGENT.
   BINOCULAR
Crisp low dispersion ED glass engineered for best ranging performance balanced with exceptional optical quality. A compact intuitive design means fast target acquisition and consistent tracking.
   RANGEFINDER
Revic's optimized beam divergence integrated with our unique targeting modes make for unbeatable target acquisition in tough hunting conditions. Flawless ranging every time. 
   BALLISTIC CALCULATOR  
We build our own ballistics. Nearly two decades of relentless range testing and field proofing has created a solver that delivers complete drop and wind solutions every time. 
SIZE MATTERS.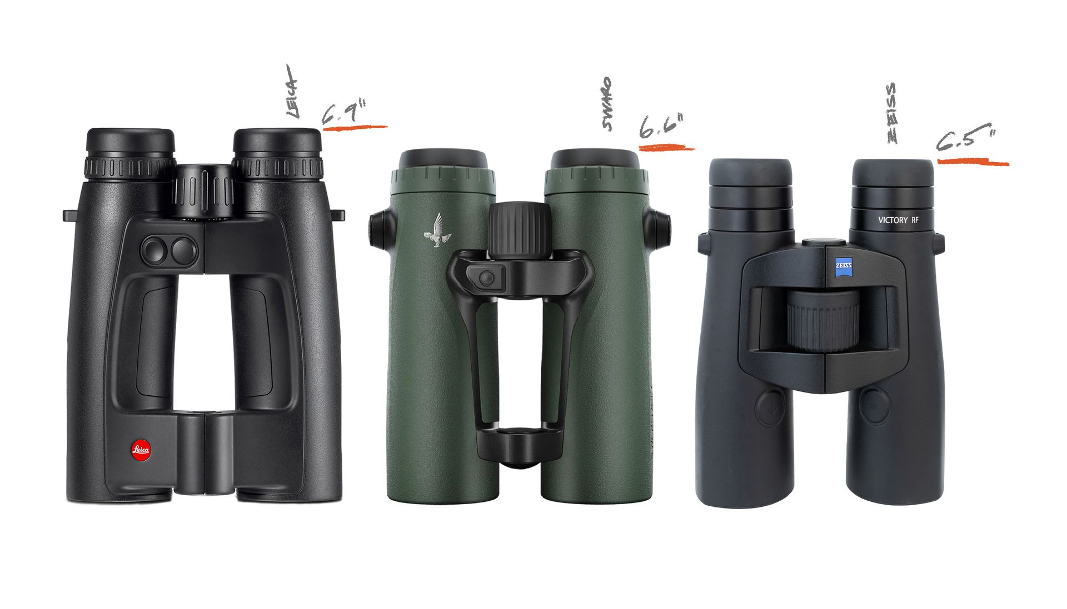 MASSIVE RESULTS.   
We packed state of the art ballistic technology and unmatched rangefinding capability into a compact ergonomic optic. The BLR10b has the lowest profile of any 10x42 rangefinding binocular on the market. THIS is what "hand-held" feels like. 
ONE OPTIC. ONE TURRET. 
"SHOOT TO RANGE"
In addition to MOA and MIL outputs, our exclusive "Shoot-to-Range" allows for fast, intuitive corrections with a ballistic turret marked in yards.  Hunting situations happen fast, and a ballistic turret is one of the best tools for a serious hunter.  With our shoot-to-range, we sample air density and shot vector information with onboard sensors and then apply our unique algorithms to output a lightning-fast, complete ballistic turret solution unlike anything on the market.
ADVANCED WIND
Store your base wind value for quick wind correction, or input a vector wind to get the most complete calculation possible.  Onboard sensors monitor temperature, pressure, azimuth, and shooting angle. Argentina to Azerbaijan, nothing is left to chance.
CONNECT.
It's never been easier to sync your profiles to your optic. 
Bluetooth connectivity pairs with the free Revic Ops app (IOS or Android) to transfer ballistic profiles and over-the-air updates. 
ENHANCED TARGETING MODES
4 targeting modes with ranging algorithms specifically designed to provide precise ranging in any situation. 
EVERY CONDITION. EVERY TIME.  
THE REVIC ACURA BLR10b - BUILT FOR THE MOMENT
Best in class ranging performance and a tack sharp image make for an unbeatable optic. A fast intuitive interface and advanced wind inputs eliminate doubt and give you back the seconds that matter most. With complete ballistics and our proprietary "shoot-to-range" the Acura BLR10b is built to seize the moment.   
PRODUCT MANUAL: Click HERE
Performance Specifications
Magnification  |   10X
Objective Size  |   42 mm
Field of View    |     32ft @ 100yds   
Eye Relief  |   16 mm
Exit Pupil Diameter  |   4.2 mm
Lens Coating/Glass Type  |   Fully Multi Coated/ED Objective Lenses
Measurement Range  |  10 to 5000 yds 
Measurement Accuracy   |  0yd to 100yds: 1yd (91.4M: 0.914M  |  100 to 1000yds: 2 yds (914M: 1.8M  |
>1000 yds  ±0.% (>914M: ±0.5%)
Beam Divergence  |   1.459 X 0.062 mrad
Environmental Protection   |   IP67
Operating Temp   |   -4°F to 140°F (-20 ° C to 60 ° C)
Temp Sensor Accuracy   |  ±2°F
Pressure Sensor Accuracy   |  ±0.12inHg
Compass Accuracy   |  ±10°
Inclinometer Accuracy   |  0° to 60° ±2° |  60° to 89° ±5°
Updates & Connectivity   |  Over the Air Updates. Bluetooth via iOS/Android App
Battery & Battery Life   |  CR2 4000 Range Cycles
Watch the videos!!!!
INITIAL REVIEW - Courtesy of Long Range Only. He makes some interesting statements that the glass on the REVIC beats the glass on the ZEISS RF Bino's!!! That says SOMETHING!!!
---