---
---
Please check stock with us BEFORE placing your order!!!
SIG SAUER KILO6K - 10x42
The new KILO6K-HD 10x42 has a maximum reflective range of 6,000 yards and includes Applied Ballistics Ultralight onboard along with environmental sensors and supports BDX External (ABX) for connecting to external devices such as Kestrel and Garmin devices. 
The KILO6K-HD features new target modes: Extended Range and Fog mode along with First, Best, and Last target.  The rangefinder incorporates a segmented OLED display which provides range to target, elevation holdover and wind holds.  All new KILO rangefinders connect with the BaseMap app to provide remote waypoints on ranged targets and can be fully configured with the SIG SAUER BDX App. All KILO K Series rangefinders leverage Low Energy / Long Range Bluetooth 5.x for multipoint Bluetooth connections and improved connectivity to BDX-enabled riflescopes and sights.  The KILO6K-HD ships with a grey binocular harness.
KEY FEATURES:
• SIG SAUER'S Patent Pending Ballistic Data XchangeTM Technology utilizes low energy Bluetooth with embedded Applied Ballistics Ultralight (ABU), supports Applied Ballistics External (ABX) and works with the free BDXTM App to sync custom gun profiles and environmental conditions to your KILO® and pair your KILO to any BDX enabled riflescope. ABU provides ballistic solutions out to 800 meters while ABX supports any distance and works with external devices with AB Elite.
10x42 mm binocular with SpectraCoatTM anti-reflection coatings for superior light transmission and optical clarity.

Revolutionary LightwaveTM DSP Technology for the fastest and longest distance rangefinder engine.

HyperScan provides 4 range updates per second in scan mode while RangeLock reports the last

range result when ranging distant targets.

Features line of sight or angle modified range. Units in yards or meters to tenth Y/M resolution.

Projected, segmented OLED display for daytime and low light use.

LumaticTM Display automatically calibrates display brightness to changing ambient light conditions.

Compact, aluminum housing and eyecups with dual diopter adjustment.

Rangefinder configuration can now be done through the free SIG BDXTM App.

Displays windage and elevation within KILO HUD for every target that is scanned

BDX 2.0® with 8 onboard, embedded ballistic groups along with QuickBOND® to bond your KILO with a SIERRA riflescope without having to use the BDX App.
DETAILED FEATURES:
- Onboard temperature, pressure, and humidity sensors for accurate real-time ballistic calculations
- 5 target modes; First, Best, Last, Fog, Extended Range
- 5 range modes; ABU, ABX, AMR, LOS, Archery
- BDX™ 2.0 enabled, providing your BDX riflescope with an automatically illuminated holdover dot through Bluetooth pairing
- Revolutionary LightWave DSP™ Technology for the fastest and longest distance range finder engine
- HyperScan™ Technology provides 4 range updates per second in scan mode while RangeLock™ reports the last range result when ranging distant targets
- Embedded Applied Ballistics Ultralight with bullet database and support for G1/G7
- Low Energy Bluetooth for synchronizing up to 25 custom ballistic profiles between the free SIG Ballistic App and rangefinder
- Advanced OLED display displays range and angle of incline as well as the ballistic solution
- Line of Sight or Angle Modified range in addition to full ballistic holdover and windage results in MIL or MOA
- Lumatic™ Display automatically calibrates display brightness to changing ambient light condition
- Compact, lightweight magnesium housing with binocular-style eyecup and diopter adjustment
- IPX-7 waterproof
- Free downloadable SIG BDX App for your smartphone, iOS, and Android are supported
- Drop remote waypoints with the Basemap app
- Covered by the SIG SAUER INFINITE Guarantee and Electronics Limited Warranty
*BDX units with Applied Ballistics Ultralite provide a firing solution out to a maximum of 800 meters.
Applied Ballistics External (BDX-X) allows the KILO to be paired with an external Kestrel Elite or
Garmin Foretrex for more precise ballistic solutions beyond 800m AB Elite includes support
for Coriolis, spin drift and other factors while providing custom drag curves for the most accurate
ballistic solutions in the industry
NEW!!! Introducing ARCHERY MODE for all SIG SAUER K-Series Rangefinders!!

Available through a free firmware update, Archery Mode unlocks new performance for both bow hunters and competition archers. Simply input your arrow speed and the rangefinder will automatically provide the correct angle modified range for your specific bow. Using a proprietary algorithm, the rangefinder will compensate for both extreme ranges and angles based on your specific bow and provides an extremely accurate flat range equivalent distance. Never again will you have to worry about hitting high on those long downhill shots. Simply range and let your SIG SAUER K-Series rangefinder do the work for you.

HOW TO GET AND USE ARCHERY MODE

Ensure your K-Series rangefinder has the latest firmware by connecting it to your BDX app and navigating to the Rangefinders page. You will be prompted to update the device firmware if necessary. Once updated, enter Archery Mode on your device by performing the following steps.

Entering Archery Mode in AB Ultralite Devices

Press and release the RANGE button to wake up the unit
Press and hold the MODE button to enter programming/configuration mode
Press RANGE until "Arch" is displayed
Press MODE to select Archery mode
"SPEED" will be displayed, press MODE to continue
Press RANGE until your arrow speed in FPS is displayed
Press MODE to save Arrow Speed
Continue setup as shown in your product Quick Start Guide
Entering Archery Mode in AB Elite Devices

Press and release the RANGE button to wake up the unit
Press and hold the MODE button to enter programming/configuration mode
Press RANGE to enter Range Mode menu
Press MODE to move the cursor to Archery Mode
Press RANGE to select Archery Mode
Press MODE to move the cursor to Arrow Speed
Press RANGE until your arrow speed in FPS is displayed
Press MODE to move the cursor to Back (Save)
Press RANGE to save and exit to the configuration menu
TECHNOLOGY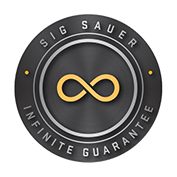 Infinite Guarantee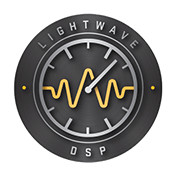 LightWave DSP™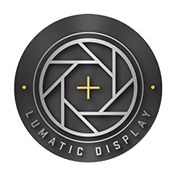 Lumatic™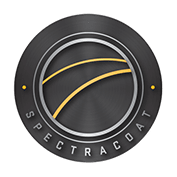 SpectraCoat™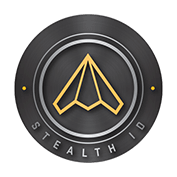 Stealth ID™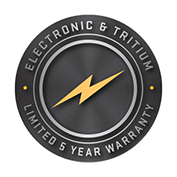 5 Year Warranty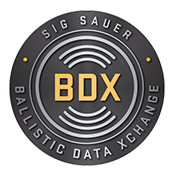 Ballistic Data Exchange 2.0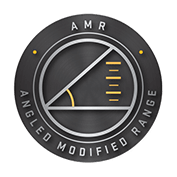 AMR™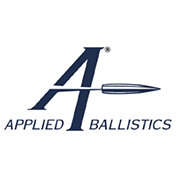 Applied Ballistics Ultralite Onboard


FOR A COPY OF THE OWNERS MANUAL - CLICK

HERE
AND SOME VIDEO REVIEWS HERE:
 THIS REVIEW BORROWED FROM EASTMANS:
---